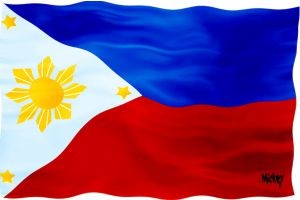 INVITATION
JOIN US AT OFFICIAL FLAG RAISING TO CELEBRATE THE 121st ANNIVERSARY OF PHILIPPINE INDEPENDENCE DAY!
WHEN:
Saturday, June 8, 2019, 10:00 a.m. to 2:00 p.m.
Photo opportunity at 10:00 a.m.
WHERE:
Vaughan City Hall, 2141 Major Mackenzie Drive – at flagpoles near
front entrance (Southeast of Keele and Major Mackenzie)
WHAT:
To commemorate the 121st anniversary of Philippine Independence Day, the City of Vaughan will officially
fly the Filipino flag and recognize June 8 as Filipino Day. The City of Vaughan is a twin city of
Baguio, Philippines. Following the flag raising, program and entertainment will be held at the Courtyard
followed by lunch featuring Filipino food.
WHO:
Hon. Maurizio Bevilacqua, P.C., Mayor and Members of Council
Hon. Rosalita Prospero, Consul General, Philippine Consulate, Toronto
Hon. Peter Kent, P.C., Member of Parliament, Thornhill
Deborah Schulte, Member of Parliament, King-Vaughan
Francesco Sorbara, Member of Parliament, Vaughan-Woodbridge
Gila Martow, Member of Provincial Parliament, Thornhill
Michael Tibollo, Member of Provincial Parliament, Vaughan-Woodbridge
Stephen Lecce, Member of Provincial Parliament, King-Vaughan
Filipino-Canadian Association of Vaughan
Philippine Heritage Band
MCBN Media Group / PINOY Radio Inc.
The Paschal Strings
Greenhills Christian Fellowship
Solid Rock Indigenous Group
Residents and Community Groups
Contact: Carol  4164539348; Aurelia 6478955583; Jackie 4167329119; Linda 4166704498