About Us
The Filipino-Canadian Association of Vaughan (FCAV).  We are located at 7894 Dufferin Street, Concord ON L4K 1R6.
The idea of forming an association was first thought of in the Fall of 1990 by Antonio and Erlinda Insigne after visiting a friend's mom who died suddenly.
Erlinda thought that perhaps there should be an association in the community that could provide assistance for the Filipino-Canadians who needed help.  So she shared the idea with one of her neighbors who in turn spoke with other neighbors. A meeting was held and thus the Filipino-Canadian Association of Vaughan (FCAV) was formed.at
The constitutional objectives are as follows:
To promote community spirit among the Filipinos.
To stay united and achieve common goals both to members of the association and to the community.
To assimilate Filipino culture and values into Canadian society.
To help newly landed immigrants.
To participate in civic and social events within the community.
In 1994, FCAV pursued a twinning initiative and selected Baguio City based on the criteria set forth by the City of Vaughan, namely: population, industry, language & transportation. In 1997, the Friendship Agreement was signed. The realization of the Friendship Agreement is a monumental milestone on the part of the Filipino-Canadian Association of Vaughan because it is the 1st Agreement of its kind signed in Ontario between the governments of the Philippines and Canada. The objectives of the Friendship Agreement are to encourage cultural, social and educational exchanges. As well, it promotes economic opportunities that may assist businesses in Vaughan, Ontario, Canada and the Philippines.
To publicly recognize the Friendship Agreement, the City of Vaughan installed a Sister City Sign: "The City of Vaughan, City above Toronto is proud sister city of Baguio, Philippines" near the intersection of Dufferin Street and Steeles Avenue West.
In 1999, FCAV in partnership with St. Elizabeth Catholic High School in Thornhill launched the educational exchange program resulting in a 26-member delegation of students, teachers and parents visiting Baguio in the year 2000. The following year, Baguio City sent its first delegation to Vaughan consisting of 21 students and chaperons.
In July of 2002, FCAV signed a license agreement with the City of Vaughan to use a portion of Patricia Kemp Community Centre to house all its activities. FCAV renovated the portion (recreation centre & office) and purchased office equipment with the money provided by a provincial Trillium Grant totaling $62,000.00. Educational and leisurely programs such as heritage class, cultural class, basketball, line dancing and ballroom dancing were developed. FCAV encourages not only the members but also the community at large to participate. FCAV also offers its members the use the recreation centre at a low cost.  Today, more and more people participate in FCAV programs aimed at building and strengthening communal camaraderie.                                          
The Filipino-Canadian Charitable Association of Vaughan (FCCAV):
In 2005, FCAV applied for charitable status, however, its objectives are not charitable in nature. It was necessary for  FCAV to create a sister association with charitable objectives called Filipino-Canadian Charitable Association of Vaughan (FCCAV) .
The Filipino-Canadian Charitable Association of Vaughan is a registered charitable organization (Registration No. 86374 6376 RR0001). Its objective is to procure a recreation hall or community centre to be used by its members, various associations, and the public.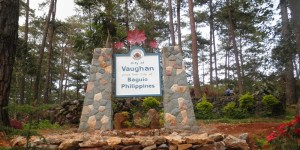 The community centre will serve as a venue for line dancing, ballroom dancing, heritage classes, workshops, seminars, sport events such as basketball and gymnastics, meeting room and banquet dinners, cultural and social activities.
In October 26, 2012, FCAV was granted a 20 year lease of Patricia Kemp Community Centre (PKCC) by the City of Vaughan with a condition that FCAV will raise $200,000 for renovations of the building within 2 years or else the lease will be terminated.  FCAV is committed to fulfilling this condition.
FCAV will renovate PKCC to be the Filipino Canadian Cultural Centre of Vaughan.
Objectives:
To build and establish the Filipino Canadian Cultural Centre of Vaughan – a lasting    legacy that will benefit our children and generations to come.
A cultural centre that will help nurture and educate future generations our  cultural traditions, our traits and the values that distinguish us and make us   strong as a people.
A centre that would help establish a meeting place where we can gather together  for family and social events.
A centre that would provide help, assistance and services for newcomers, the   unemployed, the seniors and the youth.
A centre that would enable Filipino-Canadian community to cooperate and work with other community groups, government agencies and business institutions to improve our lives and contribute to the betterment of this city, this province and this great country.
3,423 total views, 1 views today