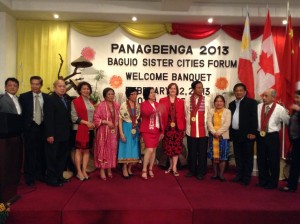 On February 18, 2013, delegation from the City of Vaughan participated in the "Penagbenga" festival otherwise known as Flower festival.  Panagbenga is the largest festival in the region. The festival is always celebrated in February for a month. The highlight of the festivities was February 23 & 24 where the delegation participated in the street and float parade attended by over a million people.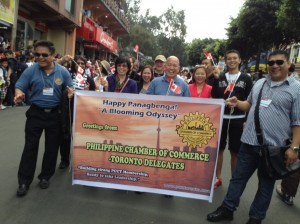 The Canada Trade Mission headed by Oswald Tugadi, president, Philippine Chamber of Commerce, Toronto and coordinated by Cora dela Cruz, Executive Director, Canadian-Philippine Chamber of Commerce of the Philippines were also in Baguio to explore economic opportunities between Canada and the Philippines. They also participated in the Street Parade.
The delegation from Vaughan also participated in the planting of Sister City trees, Sister City forum and the Business forum.
Overall, the Vaughan delegation and the Canada Trade Mission had a wonderful time.