The Filipino Day in Vaughan to commemorate the 119th Anniversary of Philippine Independence was celebrated on Sunday, June 11, 2017. The Philippine flag was officially raised at 10:30 a.m. at the Courtyard of Vaughan City Hall. Mayor Maurizio Bevilacqua and Members of Council:  Deputy Mayor  Mario Ferri, Regional Councillor Gino Rosati; Councillors Alan Shefman, Marilyn Iafrate, Rosanna DeFrancesca, Sandra Racco  attended the Flag Raising.  Also attended the ceremony were Rosita Prospero, Consul General, Philippine Consulate, Bernadette Fernandez, Deputy Consul General; Hon. Peter Kent, P.C., MP for Thornhill; Deb Schulte, MP for King-Vaughan, Francesco Sorbara, MP Vaughan-Woodbridge; Gila Martow, MPP for Thornhill; Miriam Ku, outreach advisor to Patrick Brown, Ontario P.C. Leader; Stephen Lecce, MPP PC candidate for King-Vaughan, members of law enforcement and members of media.
Mayor Bevilacqua delivered greetings in behalf of the City of Vaughan and awarded a plaque on the occasion of the 119th Anniversary of Philippine Independence to the Filipino Planning Committee
Consul General Prospero delivered an inspiring message about the Philippines; Hon. Peter Kent, delivered greetings from the PC party of Canada whereas MPs Deb Schulte and Francesco Sorbara delivered messages from the Liberal party. MP Schulte also gave a plaque to the Planning Committee.  As well, MPP Gila Martow delivered a message from Patrick Brown, leader Ontario PC.  She also gave a plaque to the Planning Committee. There was also a message read by Mrs. Monina Lim from the Ontario Premier Kathleen Wynne.
Following the speeches by dignitaries were entertainment and lunch featuring Filipino food. The Paschal Strings sang O Canada, Pilipinas Kung Mahal and We Say Mabuhay; the St. Paschal Choir sang Lupang Hinirang and performed Choral Presentation; The Fairhavens Adventist Church performed dance on the bench and the Solid Rock Indigenous performed cultural dance. The celebration was graced by Little Princess 2016 Nazca Castillo and her entourage. The Filipino Day was also attended by community groups and leaders in the community:  Mabuhay Lions Club members and pres Eliseo Galindo; Mrs. Yolanda Ladines, pres MFFC; Mrs. Monina Lim, pres Scarborough FFC; Loo, publisher of  of Filipiniana newspaper;  Ramon Datol, Philippine Courier  and residents of the City of Vaughan.
The City of Vaughan has been declaring Filipino Day in Vaughan to celebrate the Philippine Independence since 2004. This celebration is especially meaningful because the City of Vaughan is a sister city of Baguio.  Vaughan is also the home more than 10000 hard-working Filipinos and a growing Filipino community.
In her closing remarks, Erlinda Insigne, pres FCAV thank Mayor Bevilacqua and Members of Council for declaring Filipino Day again this year and for their continuous support for the growing Filipino community in Vaughan.  She emphasized that "Only together, can we make the Filipino Day in Vaughan happen".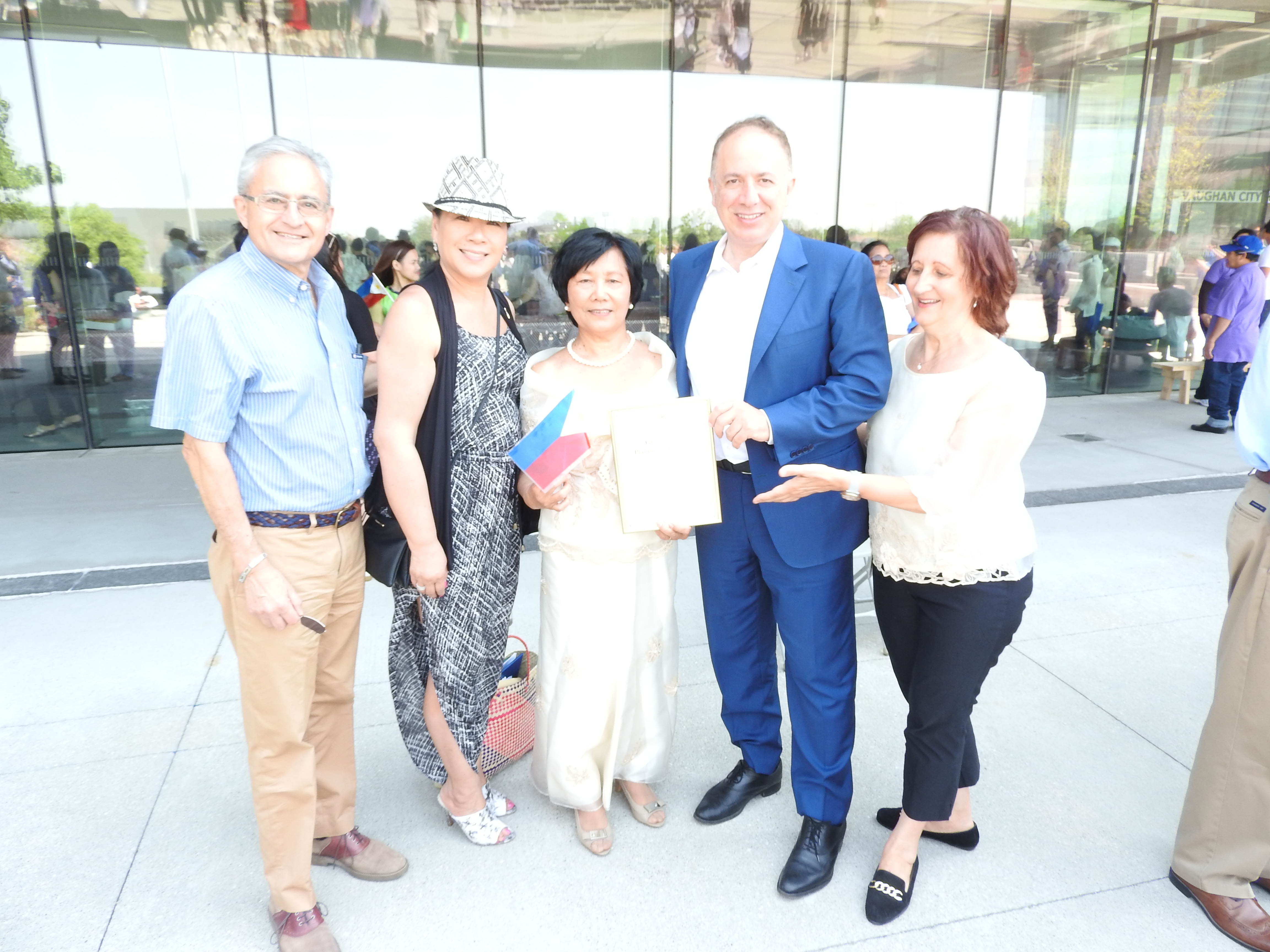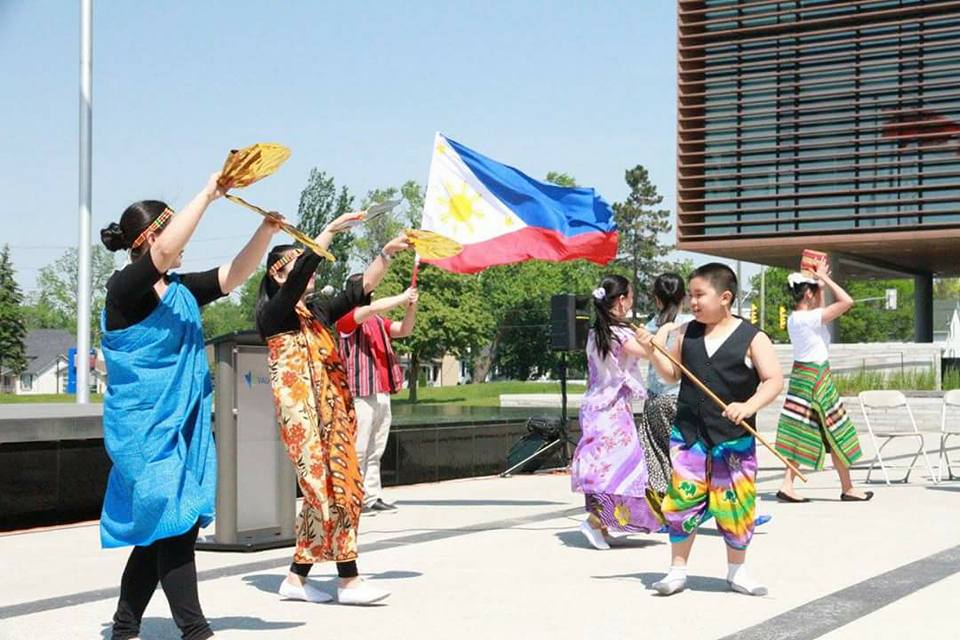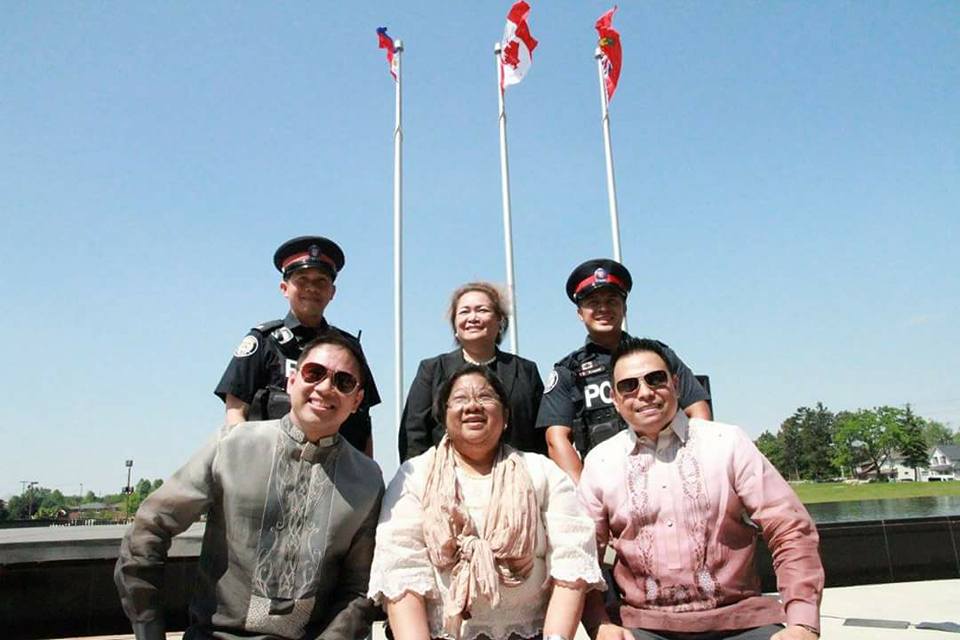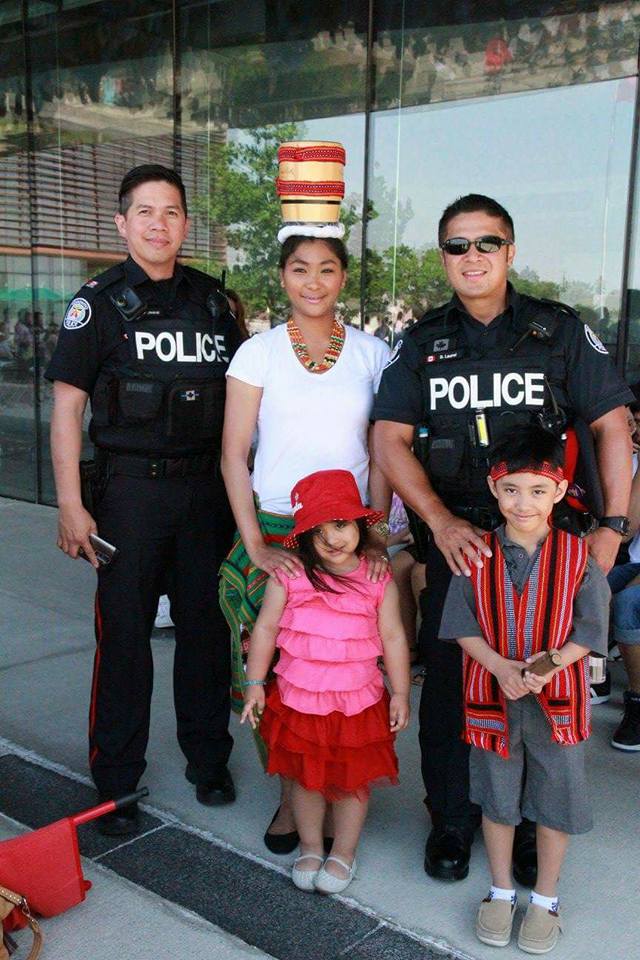 The celebration was successful due to the coordinated efforts the Planning Committee namely:  Erlinda Insigne, pres, Filipino Canadian Association of Vaughan (FCAV);  Deanna Patawaran, director, FCAV;  Leonina Magtibay, The Paschal Strings / St. Paschal Choir; Pastor Jess Agol, Fairhavens Filipino Adventist Church;  Miriam Fangot, Solid Rock Indigenous; Nestor Von Canton and Joey Abrenilla, Pinoy Radio Inc. / MCBN.