Filipino Heritage Month
On Wednesday, October 31, 2018, members of the Filipino community from Toronto and GTA travelled to Parliament Hill, Ottawa to witness the passing of Motion M-155 declaring June as Filipino Heritage Month. M-155 was unanimously passed in the House of Commons with a vote of 290 for Yes and 0 for No, officially designating the month June as Filipino Heritage Month across Canada.
M-155 was introduced to the House of Commons by Zalma Sahid, MP Scarborough Centre. It was first read on October 1, 2018 and was unanimously passed on October 31. The passing of M-155 in the House of Commons officially recognizing June as Filipino Heritage Month was indeed a historical milestone.  In her speech, MP Sahid recognized the vital contributions of Filipinos to the Canadian society.  She noted that there is a lot of Filipinos in her riding.
The idea of Filipino Heritage month was first conceived by Paulina Corpuz, a community leader from Scarborough.  On November 2017, the City Council of Toronto passed a motion introduced by Councillor Neethan Shan of Scarborough-Rough River declaring June as Filipino Heritage Month in Toronto.   It was followed by Toronto Catholic District School Board proclaiming June as Filipino Heritage Month on May 17, 2017. The proposal, supported by the Philippine Consulate in Toronto, was presented by School Board Ward 8 Trustee, Garry Tanuan.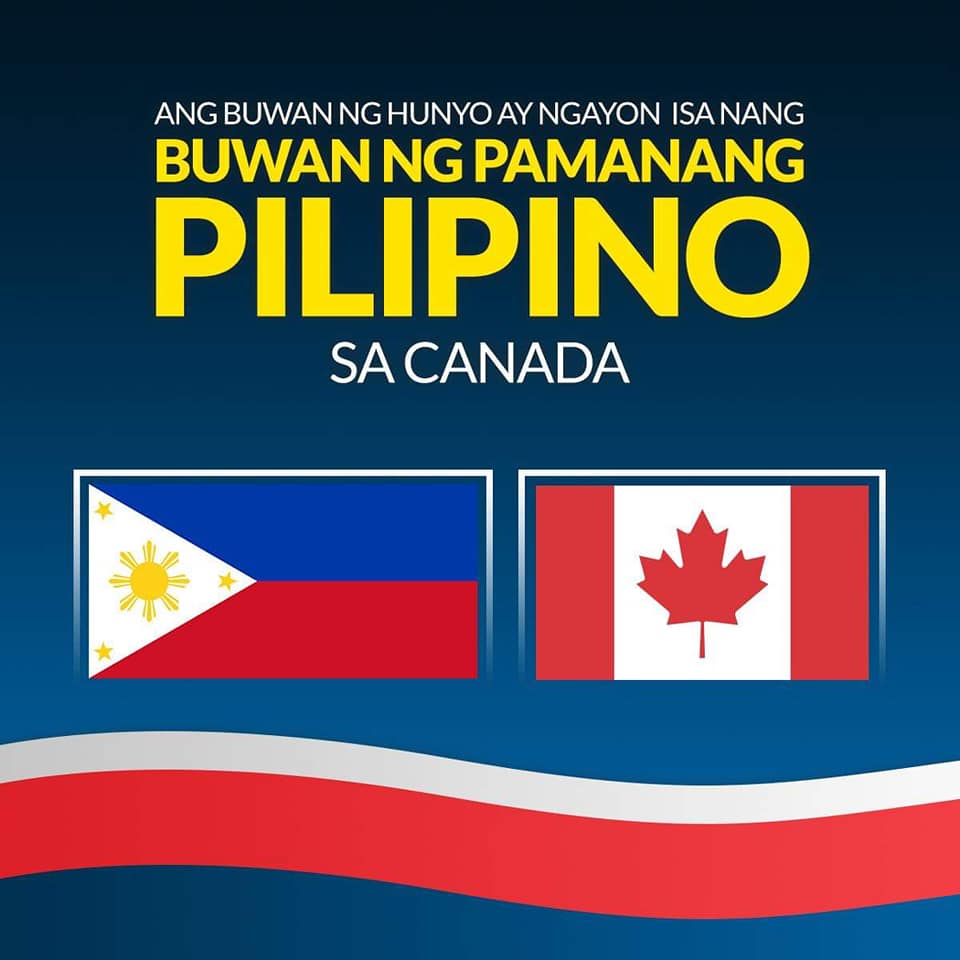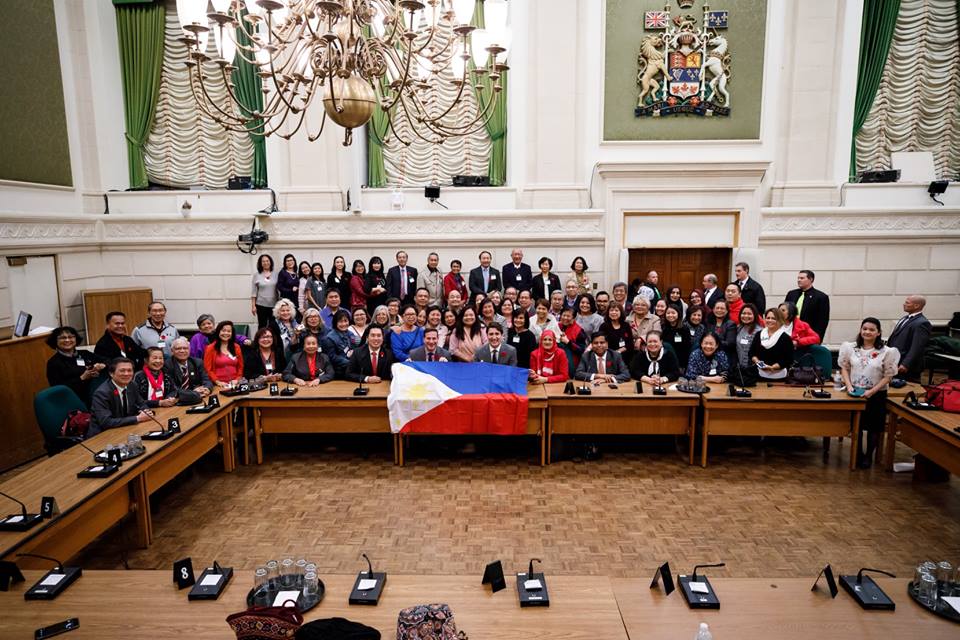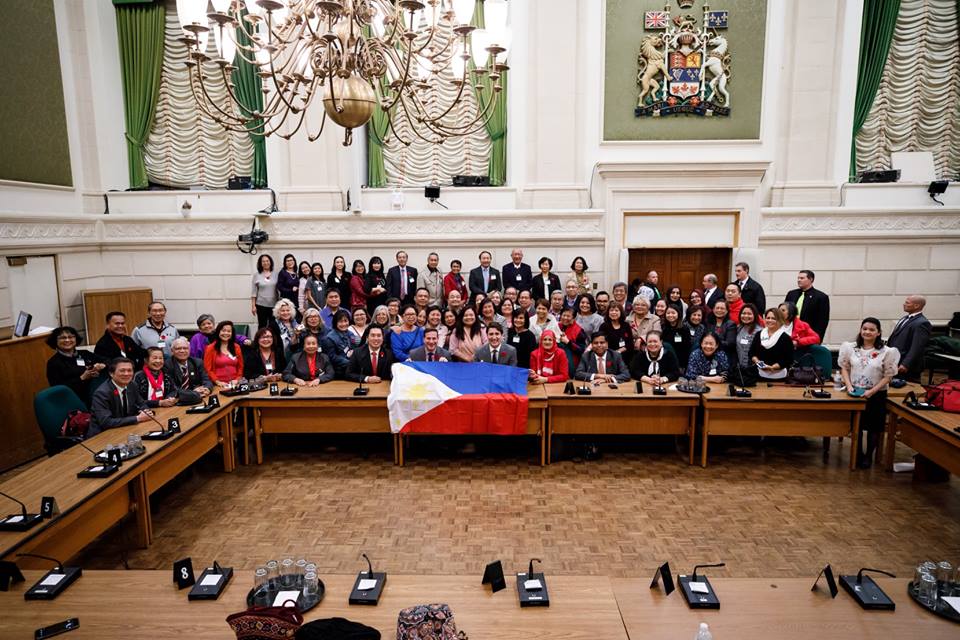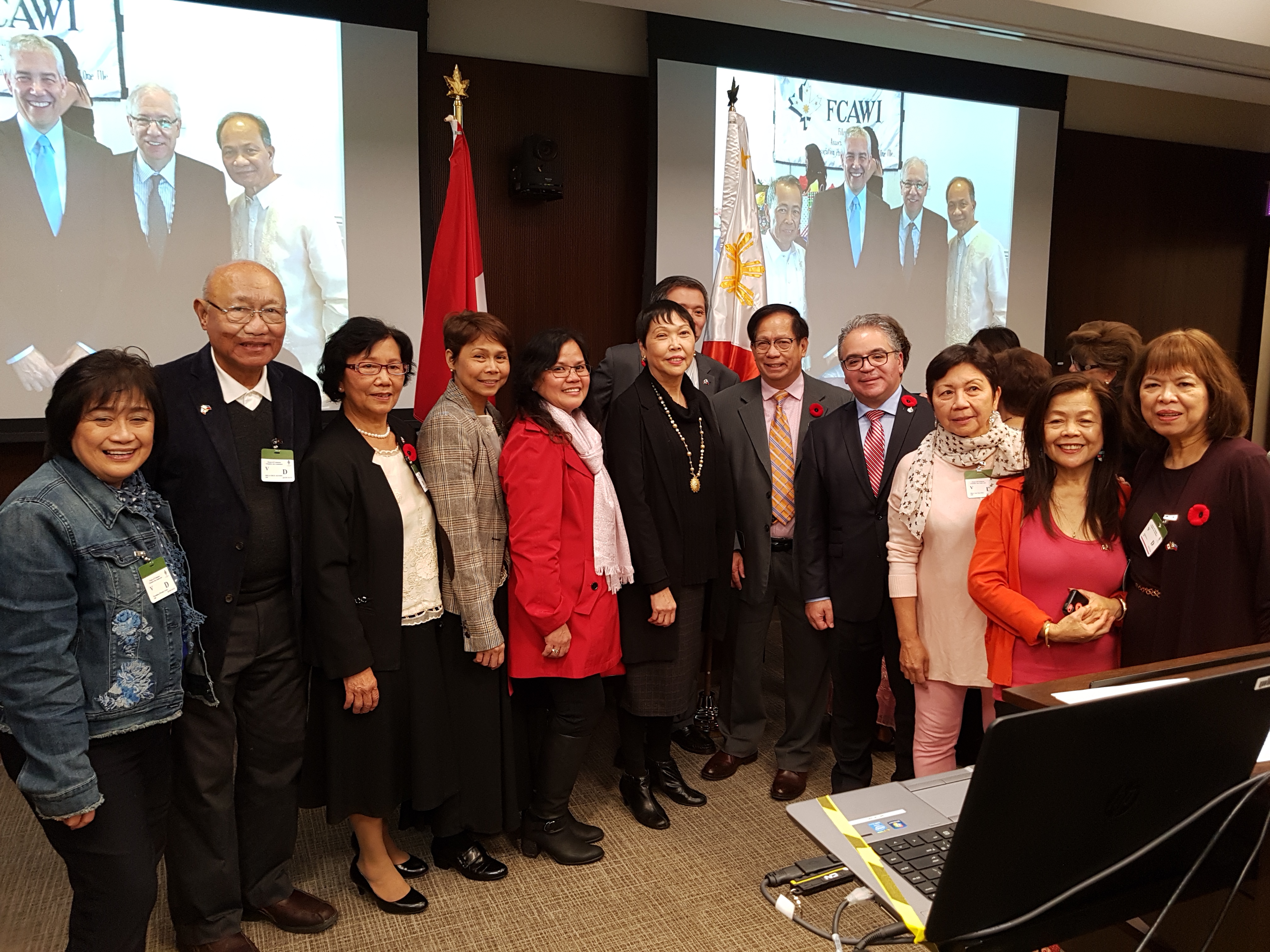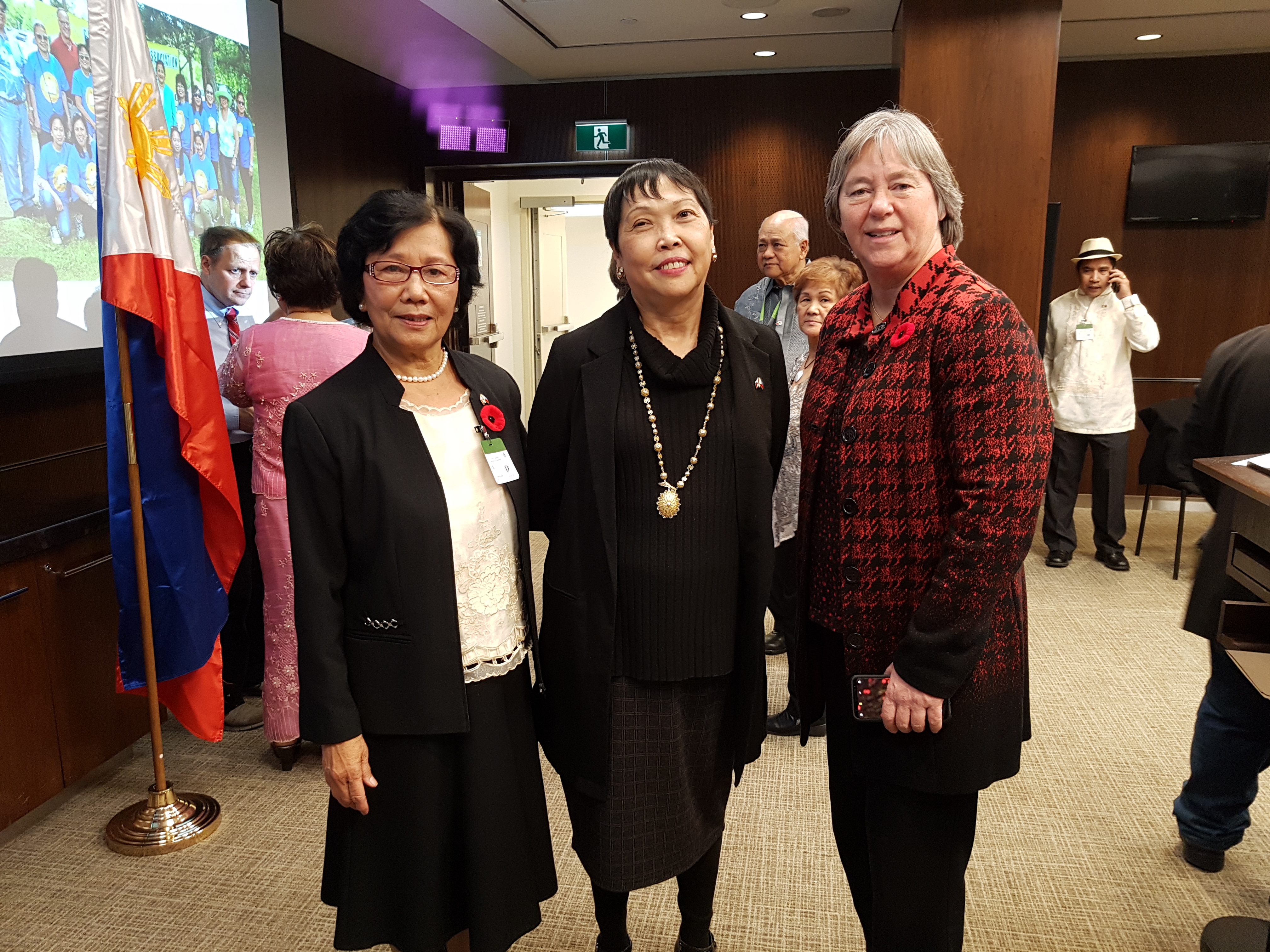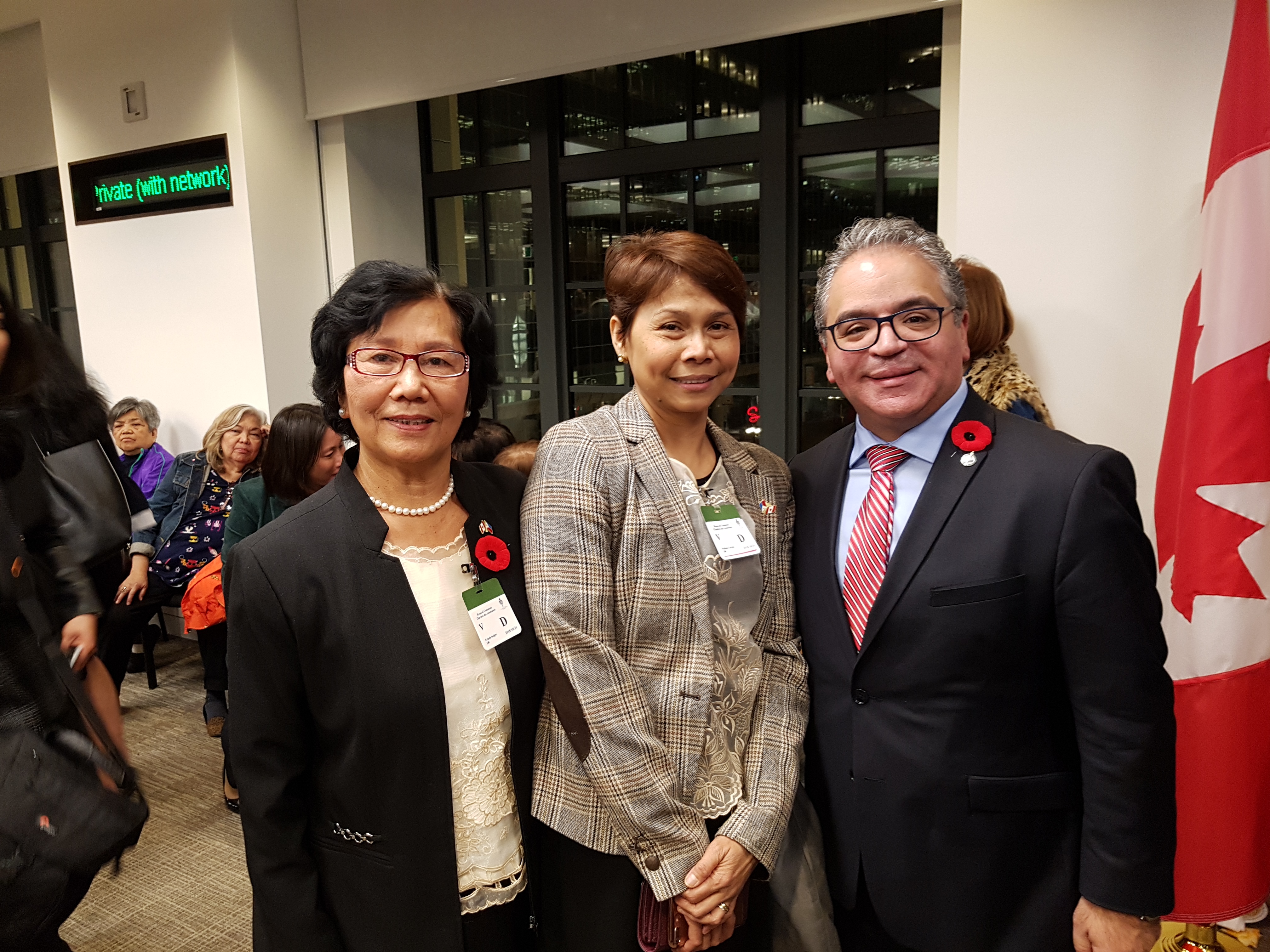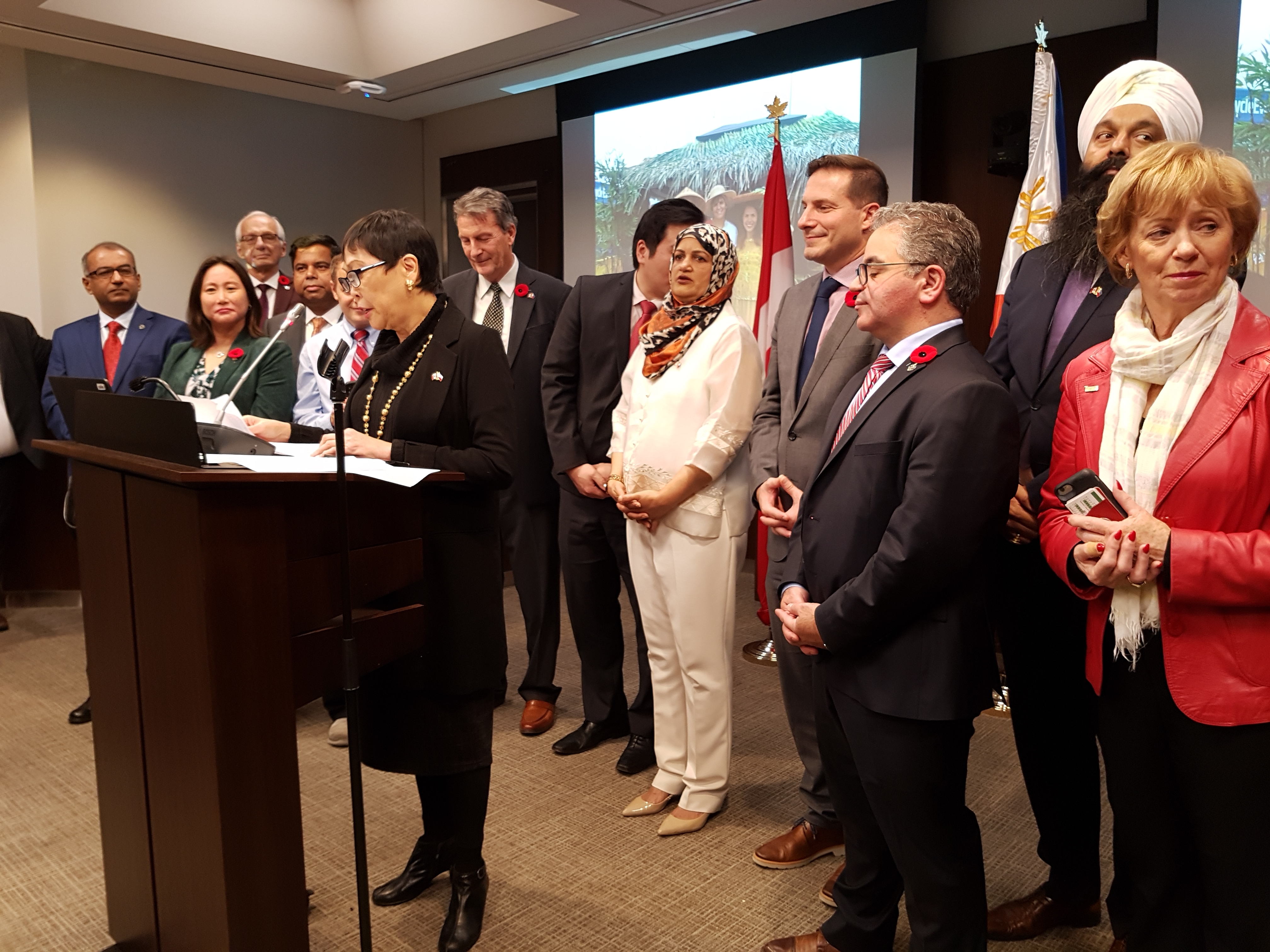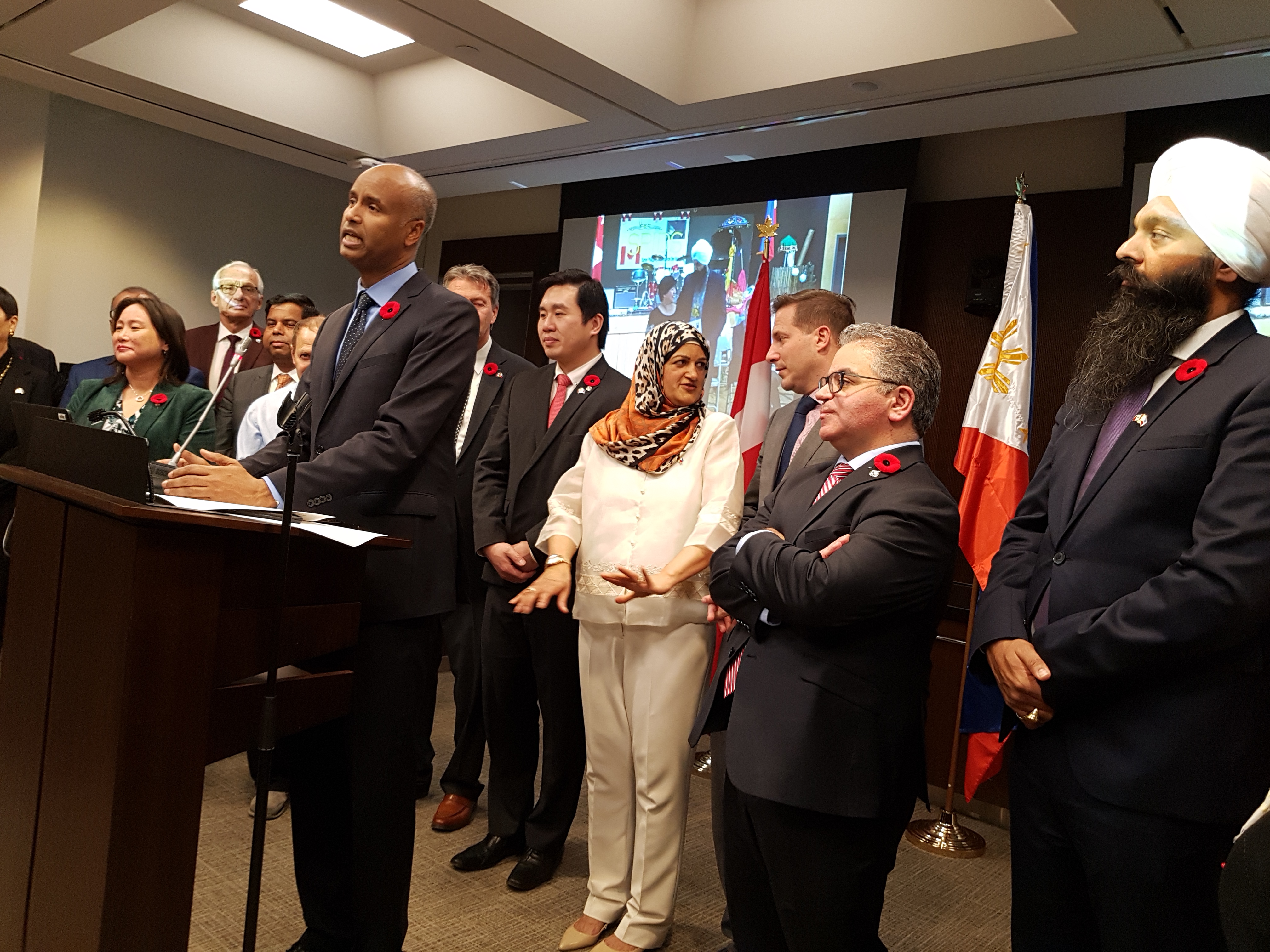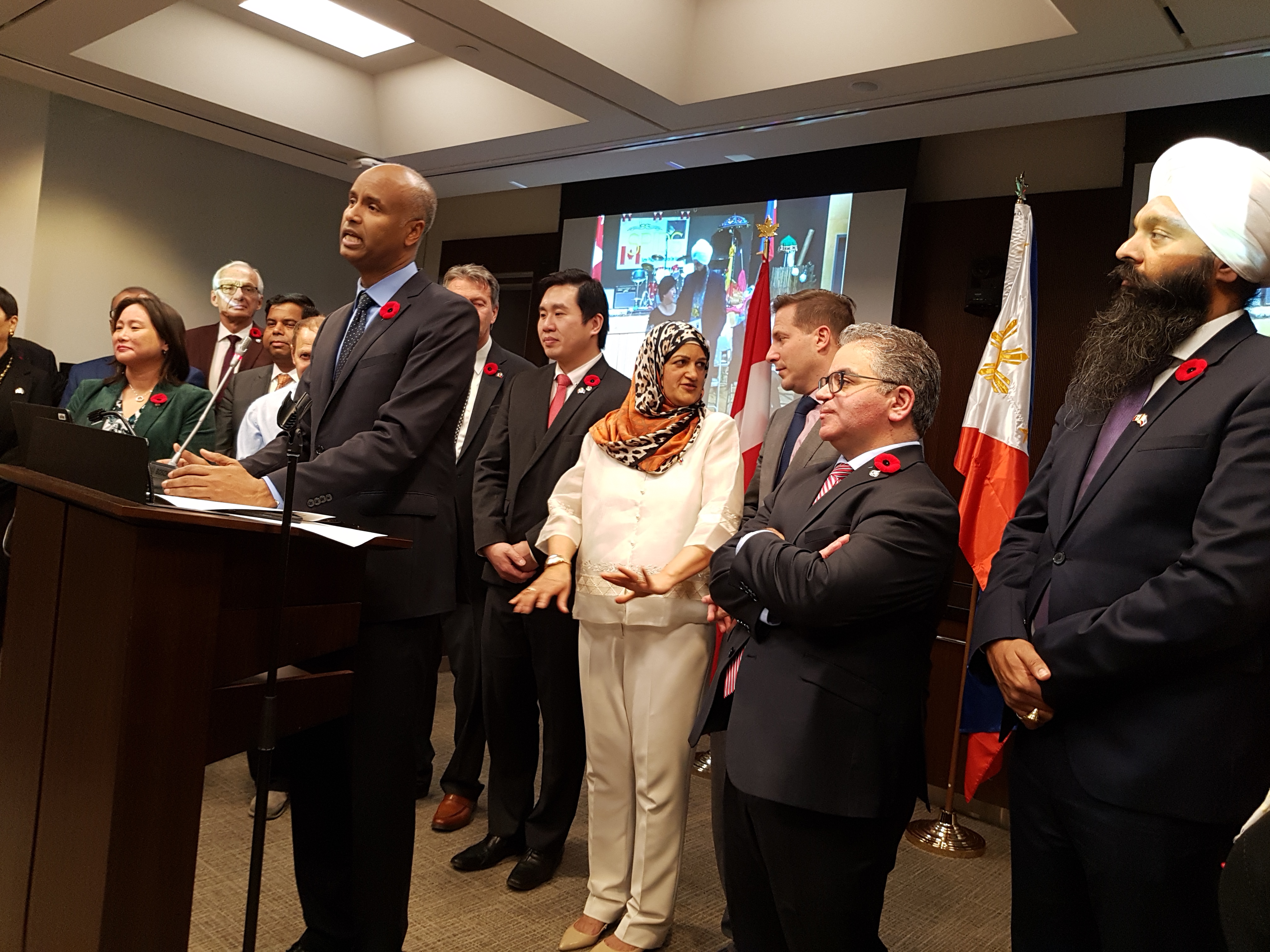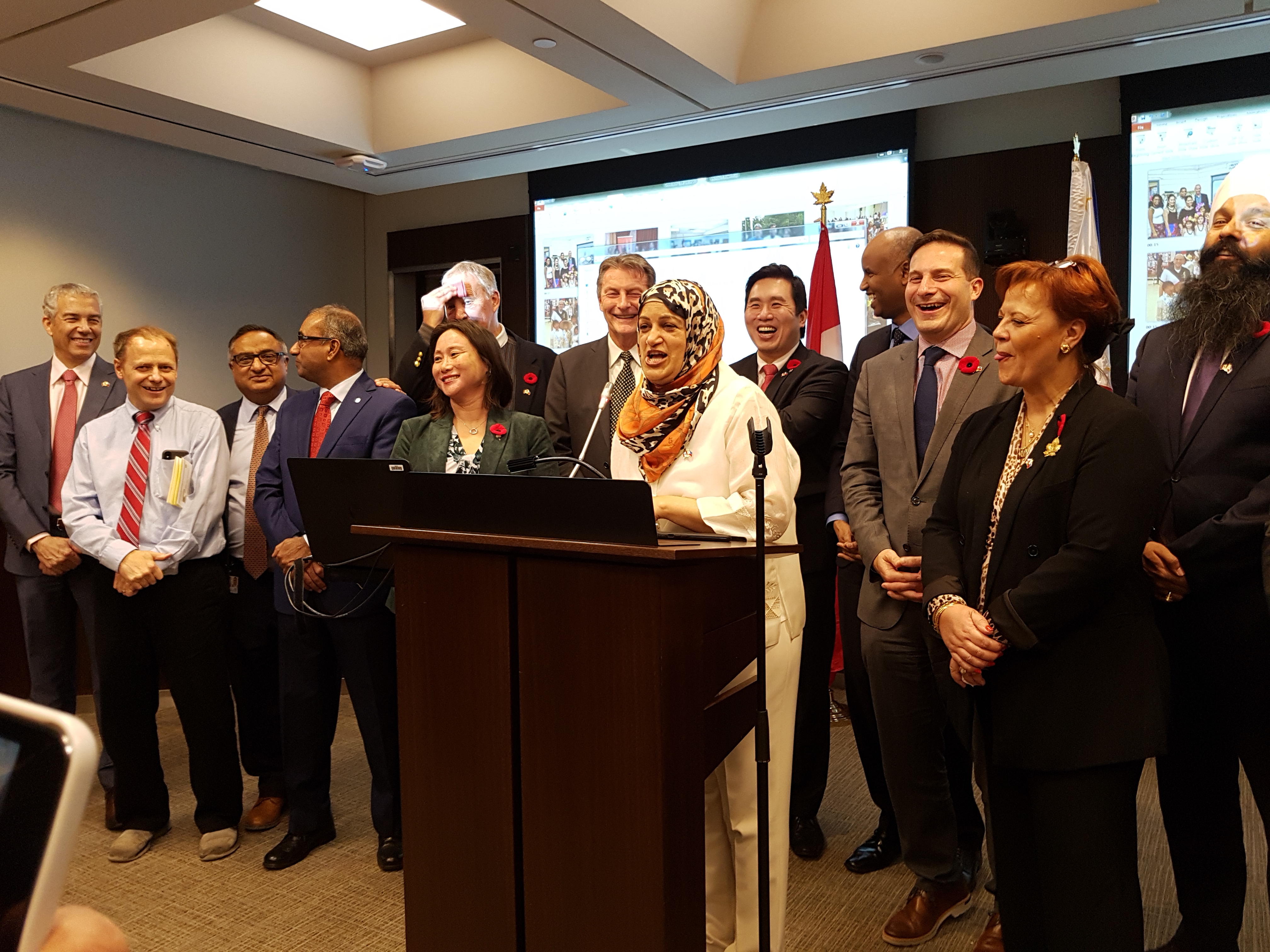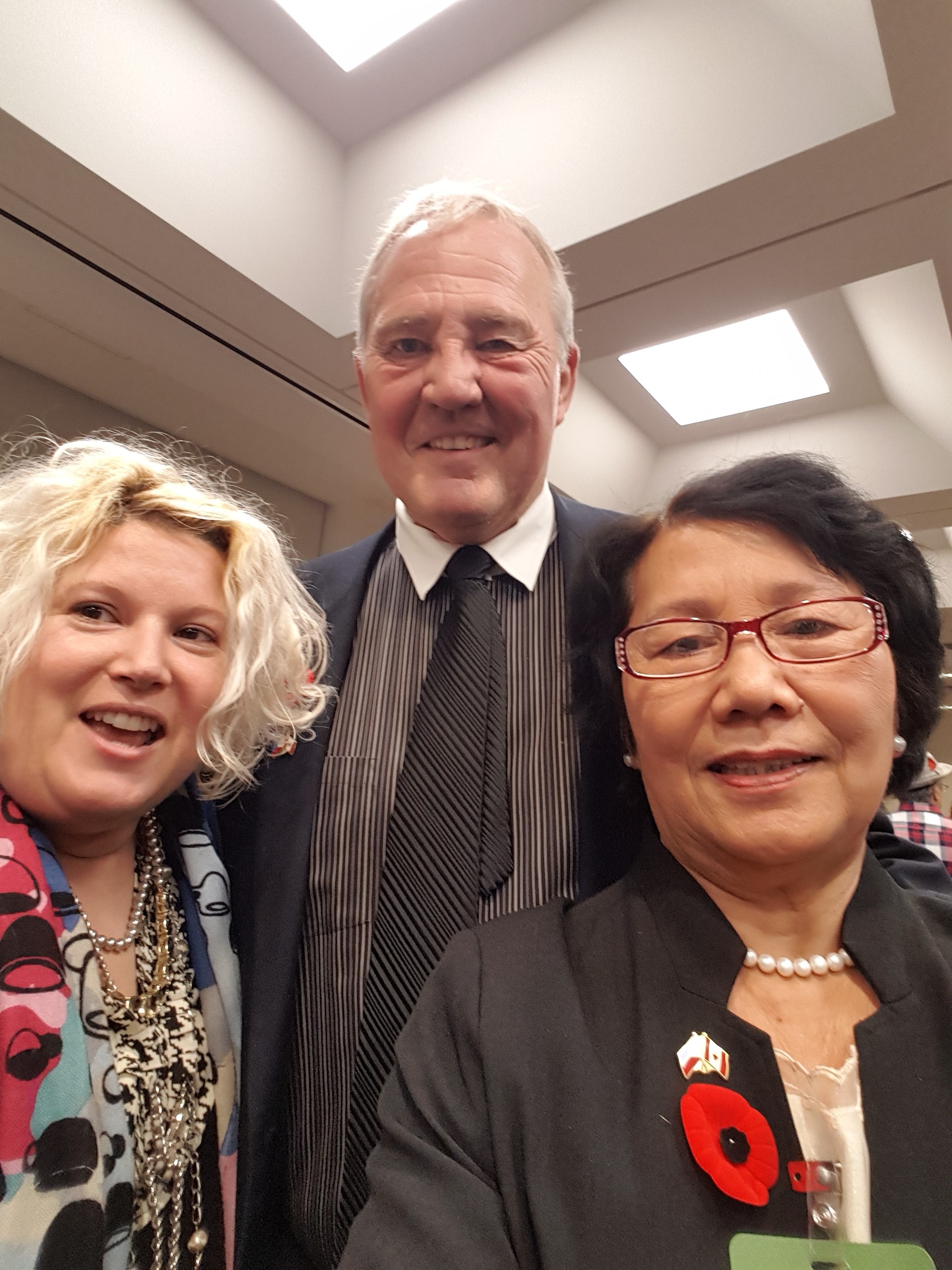 Prime Minister Justin Trudeau joined the delegation to address the group. In his speech, he recognized the contributions of Filipino-Canadians to Canada and he urged to continue to work together. However, he noted that with so many Filipino friends, there is no Filipino MP and he looked at the delegation.
The reception was held at Wellington Building, just across the Canadian Parliament. It was hosted by MP Salma Zahid for the Filipino Delegation.  In attendance were several MPs including Immigration Minister Ahmed Hussen who addressed the delegation.
In her address, Her Excellency Petronila Garcia, Ambassador to Canada, pointed out that there are more than 900,000 Filipinos in Canada and the Filipinos are among the fastest growing immigrants in Canada.
At the reception, we were delighted to see Mr. Francesco Sorbara, MP for Vaughan-Woodbridge and Mrs. Deborah Schulte, MP for King-Vaughan both supported the Motion M-155.
We are very grateful to MP Salma Zahid who sponsored the Motion M-155 and worked so hard for its passage. As well, we are thankful to all Members of Parliament who supported it.  Definitely, the passing of Motion M-155 declaring June as Filipino Heritage Month across Canada was truly a historical milestone to all Filipinos.
For more information, please visit: www.fcav.ca and www.facebook.com/fcav.vaughan